I moved from NYC to Park City in mid-2020. The minute I became a resident I realized all kinds of benefits. My health insurance and car insurance dropped drastically (granted, I was a new driver, but my car insurance went from over $400/mo to barely $60/month). Health insurance dropped by about $100. In NYC I paid for an unlimited subway pass hovering around $114/mo, but my gas in Park City went from the mid $3 to almost $6 and is now back to $4/gallon. My property taxes also dramatically decreased when I moved. If you maintain a primary residence in Park City the county basically only taxes you based on a certain percentage of your assessed value. They cut me a check for almost HALF of my tax rate! So when people ask me how Park City is actually considered to be a deal, just these three categories show the proof!
So I wanted to see what the costs were compared to other large cities. With so many non-stop flights, Park City tends to attract a lot of Californians and New Yorkers, both of whom Park City locals pretend to hate! More on that later… for now, I want to share some stats I read from www.bestplaces.net with a comparison of San Francisco vs Park City, and Manhattan vs Park City. Some things to note, in Park City there is a much smaller work force, as a majority of residents are retired, or work on the mountains during the ski season.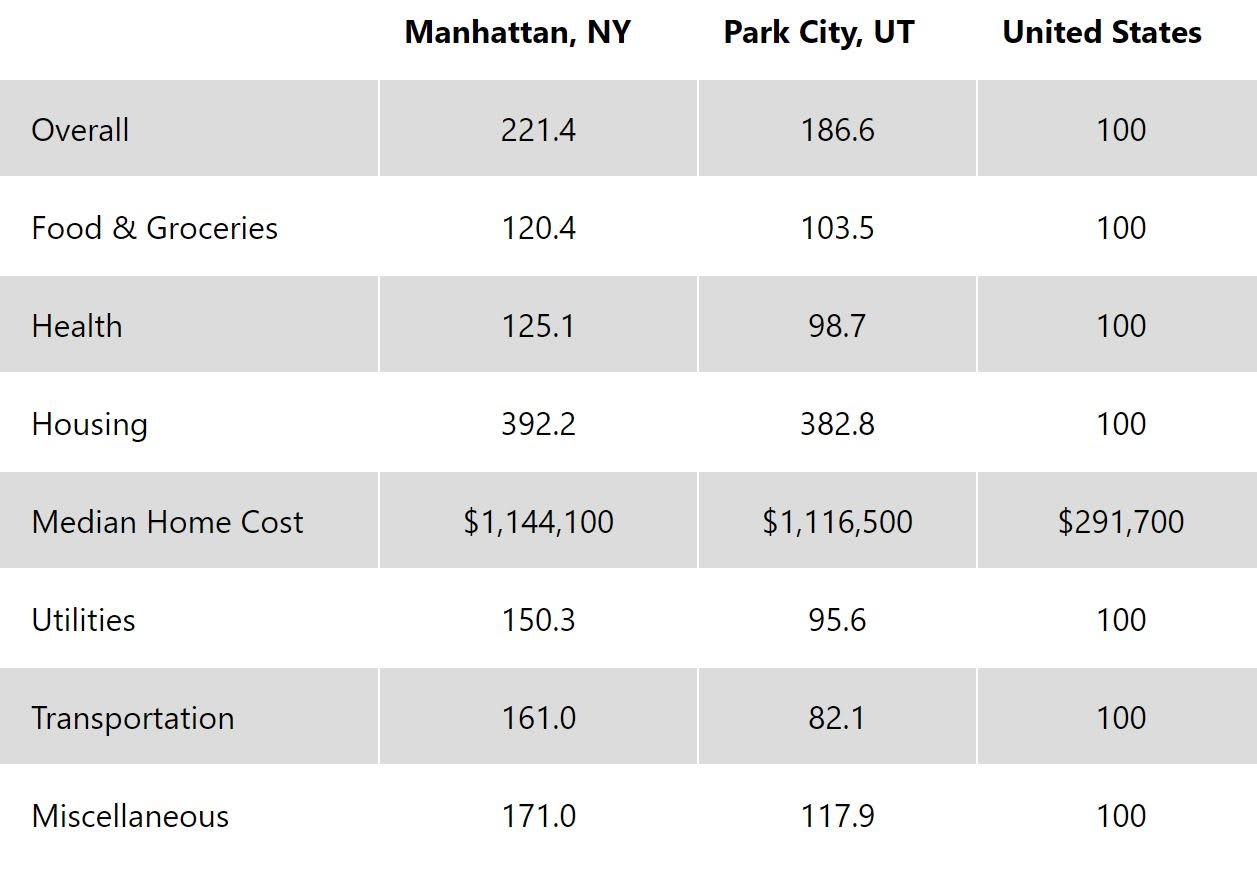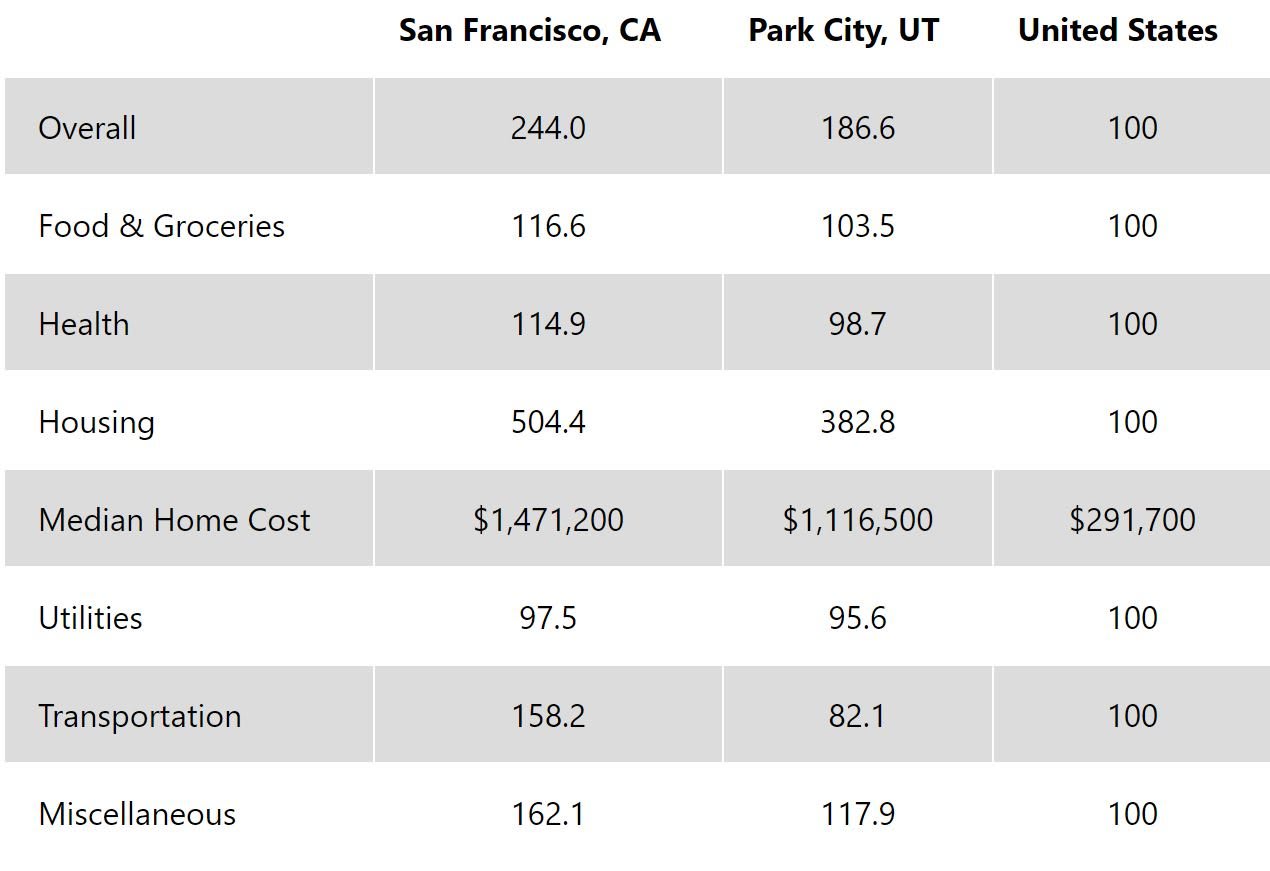 I moved from Los Angeles to New York in 2005, and then to Park City in 2020. I realize the financial benefits of living in a small town with lower costs, even though the people who come to Park City are typically flushed with wealth, multiple homes, and solid incomes that buy a whole lot less in these bigger cities.
If you're considering a move to Park City and want to learn more about the costs of living in Park City and the surrounding areas please contact me.