Welcome to Kimball Junction, a captivating neighborhood nestled in the heart of Park City, Utah. With its seamless integration of natural beauty and modern conveniences, Kimball Junction offers a serene lifestyle that will leave you enchanted. Join us as we explore the remarkable features of this community, including the picturesque Swaner Preserve, thrilling outdoor adventures at Olympic Park, an array of popular stores, and an enticing dining scene that will satisfy even the most discerning food enthusiasts.
1. Tranquility and Natural Beauty at Swaner Preserve:
Kimball Junction is graced by the presence of Swaner Preserve, an exquisite nature sanctuary that spans over 1,200 acres. This pristine preserve offers an extensive network of trails, allowing residents to embark on scenic hikes, invigorating bike rides, or peaceful walks amidst untouched wilderness. Immerse yourself in the beauty of wetlands, meadows, and forests while observing diverse wildlife in its natural habitat. Swaner Preserve is a true haven for nature enthusiasts and a cherished gem in Kimball Junction.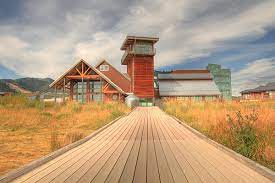 2. Thrilling Adventures at Olympic Park:
Kimball Junction residents are fortunate to have easy access to the renowned Utah Olympic Park, just a stone's throw away. Experience the exhilaration of winter sports, such as bobsledding, skeleton, and freestyle skiing, or witness world-class athletes train and compete. In the summer, the park transforms into a hub for adventure with activities like ziplining, alpine slides, and scenic chairlift rides. Olympic Park provides endless opportunities for outdoor excitement and is a beloved attraction for residents of Kimball Junction.

3. Convenience and Variety of Stores:
Kimball Junction caters to the needs of its residents with a diverse range of stores and services. Home Goods, Michaels, Smiths, and the local Post Office are just a few of the many establishments conveniently located within the neighborhood. Whether you're looking to furnish your home, unleash your creativity, or simply run errands, Kimball Junction ensures you have everything you need just moments away.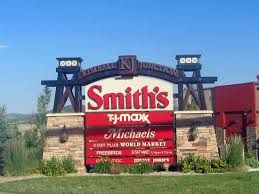 4. Savor a Gastronomic Adventure:
Indulge your taste buds in the vibrant dining scene of Kimball Junction. From international flavors to local culinary delights, the neighborhood offers an array of enticing restaurants. Savor the exquisite Thai cuisine at Taste of Thai, delight in succulent steaks at Sterling Steakhouse, or start your day with a perfect cup of coffee at Cupla Coffee. For beer enthusiasts, The Park City Brewery awaits with its craft brews and welcoming atmosphere. Discover the many other hidden gems and culinary experiences Kimball Junction has to offer, leaving you spoiled for choice.
Are you considering making Kimball Junction your permanent residence? The neighborhood offers a wide range of real estate options, catering to various preferences and lifestyles. From luxurious condominiums to charming townhomes, Kimball Junction presents an array of choices that will surely capture your imagination. Whether you aspire to luxurious living at the Newpark Hotel Residences, the contemporary convenience of condominiums, the charming allure of townhomes, or the flexibility of rental properties, Kimball Junction has a home for you.