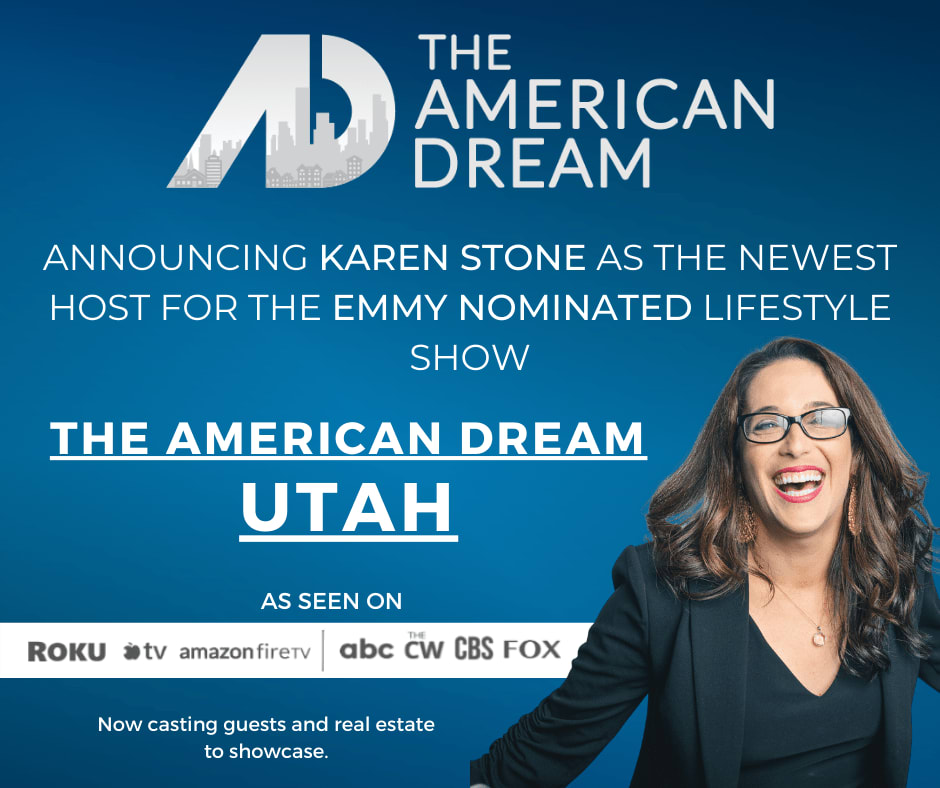 Hey there, fellow adventurers! I've got some mind-blowing news to share with you today. In addition to being a full-time Realtor, I've been selected to host a national TV show that will take you on an extraordinary journey through the heart and soul of Park City! 🌟
Imagine being able to showcase the captivating essence of our beloved city and the smaller, charming communities surrounding it. This is an unparalleled opportunity, and I'm incredibly humbled to represent our picturesque Park City and shine a spotlight on the incredible stories that make our community truly unique.
And let me clarify something right off the bat – this is no run-of-the-mill reality show. This show is all about spreading positivity and sharing the inspiring narratives of our community members. In fact, brace yourselves for the incredible news: the show has already been nominated for an EMMY in other markets! 🏆
The show will be aired on multiple platforms, including CABLE, Amazon Fire, Apple TV, and Roku. But that's not all – we're going full throttle on social media too! I'll be repurposing the show's content across various platforms, providing you with exclusive behind-the-scenes footage that will make you feel like you're right there with us. Don't forget to follow my stories on Instagram at @thekarenstone and subscribe to my YouTube channel @liveeatplayparkcity for an extra dose of adventure!
Here's where I need your help. The executive producer has specifically tasked me with a crucial mission: to seek out and interview the most influential voices in our town. We're talking about the visionaries, the game-changers, the trailblazers – those remarkable individuals who are making a profound impact on our community. This show is our way of combatting the negative media narratives with real, positive stories that deserve to be heard.
So, dear readers, it's your turn to join this epic expedition! I'm counting on you to suggest the awe-inspiring individuals you believe should be featured on the show. Do you know any movers and shakers, innovators, CEOs, philanthropists, or anyone else who's making waves and spreading positivity in our community? Share your recommendations in the comments below, and let's bring their remarkable stories to light!
Stay tuned for more updates as we embark on this unforgettable adventure together, exploring the vibrant tapestry of Park City and everything it has to offer. Get ready to be captivated, inspired, and amazed – this is going to be one wild ride! 🎢✨