The Ultimate Guide to Park City's Fall Foliage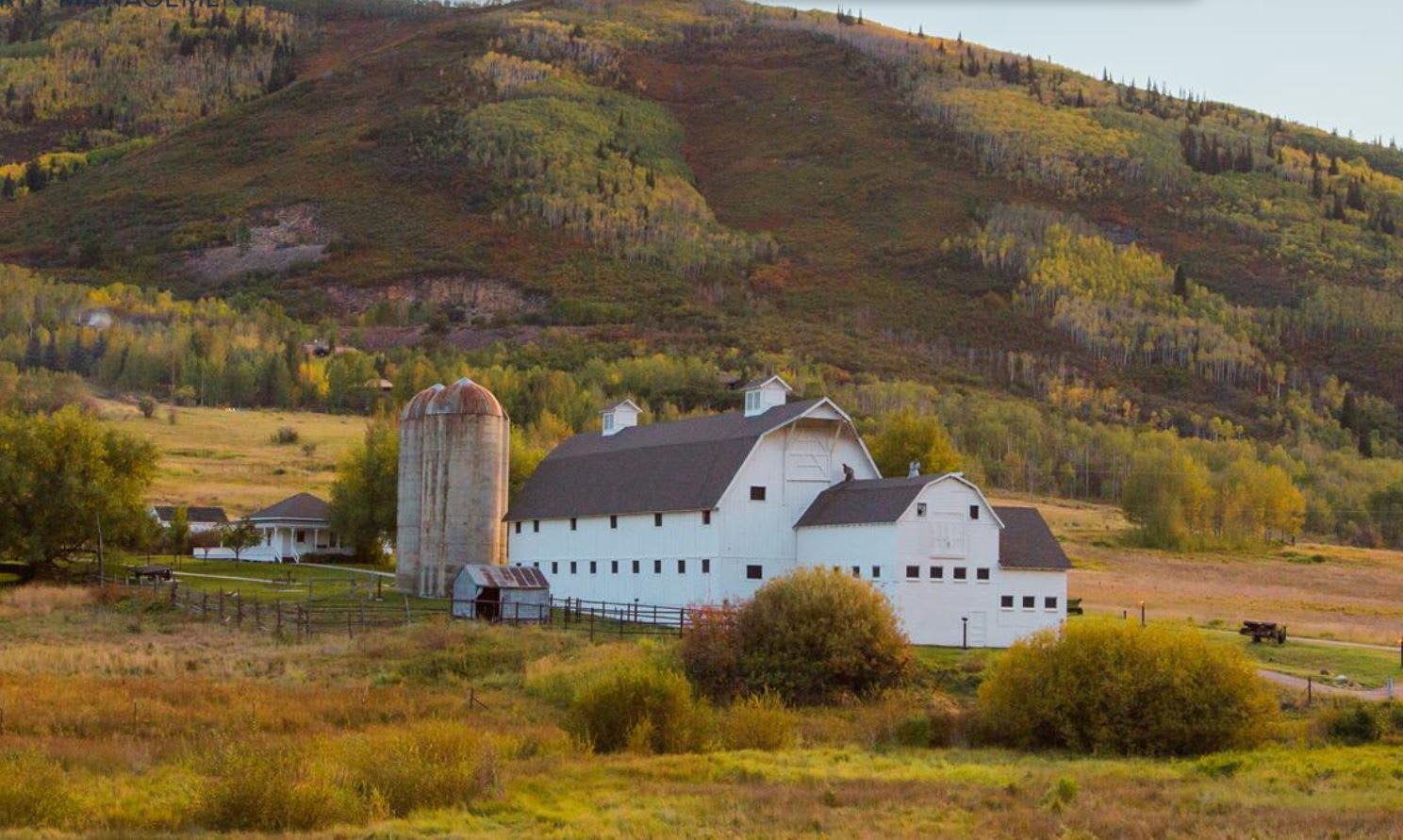 When autumn arrives in Park City, Utah, nature transforms into a breathtaking masterpiece. The vibrant hues of red, orange, and gold set the landscape ablaze, creating a visual spectacle that draws visitors from far and wide. In this guide, we'll explore the top places to immerse yourself in the stunning fall foliage of Park City. Whether you're an avid leaf peeper or simply seeking a serene escape, these spots offer an unforgettable experience.
1. Guardsman Pass
Guardsman Pass is an iconic location for witnessing the magic of fall in Park City. Situated at an elevation of 9,700 feet, this vantage point offers panoramic views of the surrounding mountains blanketed in brilliant autumnal shades. The drive along the pass is equally stunning, with aspen groves and maple trees turning fiery red and orange.
2. McPolin Farm
For a more tranquil experience, visit McPolin Farm. This historic site is nestled amidst a backdrop of rolling hills and offers a peaceful setting for appreciating fall's beauty. Stroll along the charming trails, capturing the vibrant foliage while breathing in the crisp mountain air.
3. Bonanza Flat
Bonanza Flat is a hidden gem that truly comes to life in the fall. Located just minutes from Park City, this pristine wilderness area boasts shimmering lakes and a dense forest of aspen and pine trees. Hike or bike the trails to be surrounded by a symphony of autumn colors.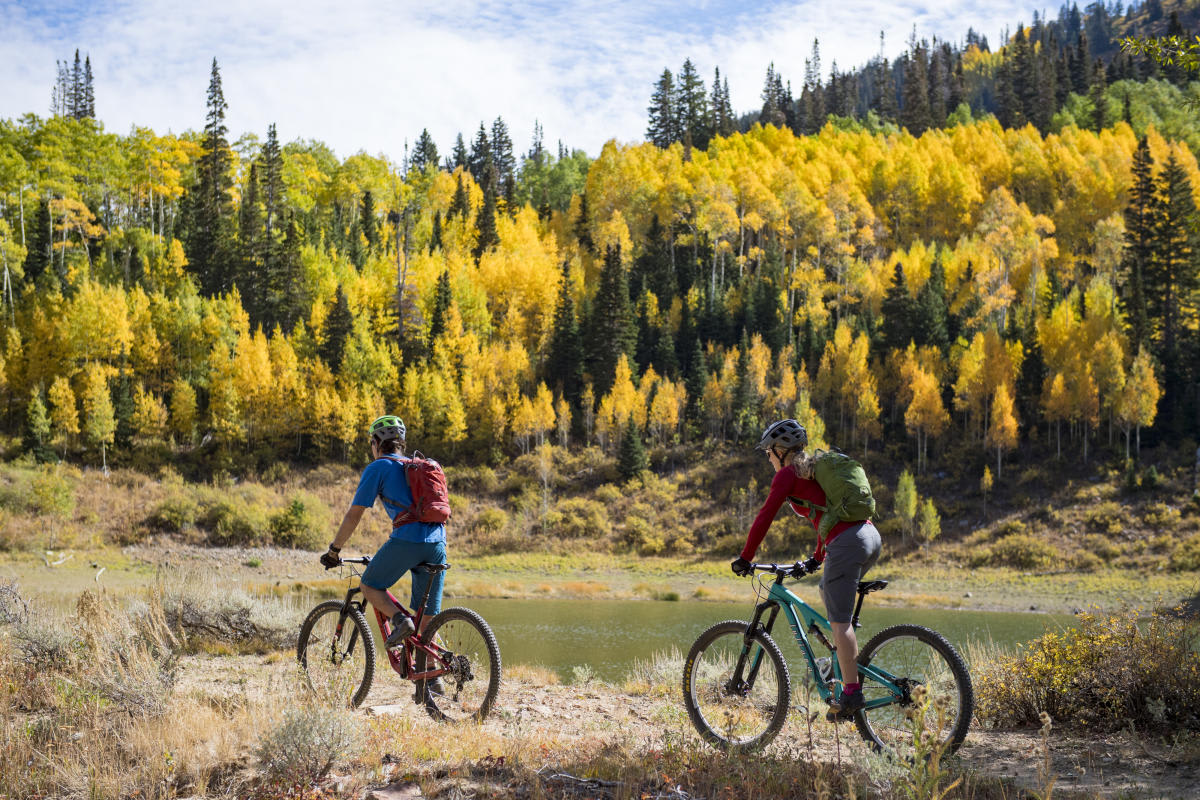 4. Alpine Loop Scenic Byway
Venture beyond Park City to the nearby Alpine Loop Scenic Byway for a scenic drive like no other. This route takes you through the Uinta National Forest, where you'll encounter groves of quaking aspens. The vibrant contrast between the golden leaves and the deep blue sky is a photographer's dream.
5. Park City Mountain Resort
Park City Mountain Resort is not just a winter wonderland—it's also a fantastic destination for fall foliage. Take a scenic chairlift ride to the summit and behold the breathtaking vistas as the fall colors unfold below. The hiking and biking trails around the resort offer endless opportunities for exploration.
6. Provo Canyon
If you're up for a shott drive, Provo Canyon is a fantastic option. Just south of Park City, this area features the Provo River, which is flanked by towering trees displaying their autumn brilliance. The Provo River Parkway Trail provides an easy and picturesque route.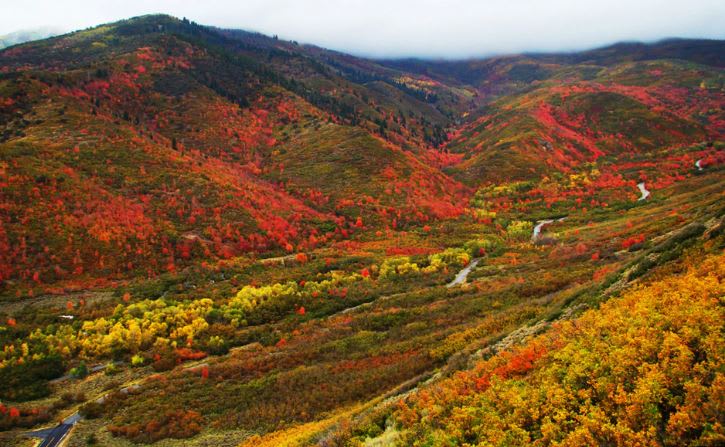 7. Swaner Preserve and EcoCenter
For an educational and scenic experience, head to the Swaner Preserve and EcoCenter. This nature preserve offers guided tours through its wetlands and forests, allowing you to learn about the local ecosystem while basking in the fall foliage.
Park City, Utah, transforms into a kaleidoscope of colors during the fall season, making it a must-visit destination for nature enthusiasts and leaf peepers. Whether you choose to drive along scenic byways, hike in the mountains, or explore serene farms, the vibrant fall foliage of Park City promises an unforgettable experience. Don't miss the chance to witness nature's artistry in this mountain paradise.