What's Happening in Park City Real Estate - Q3 2022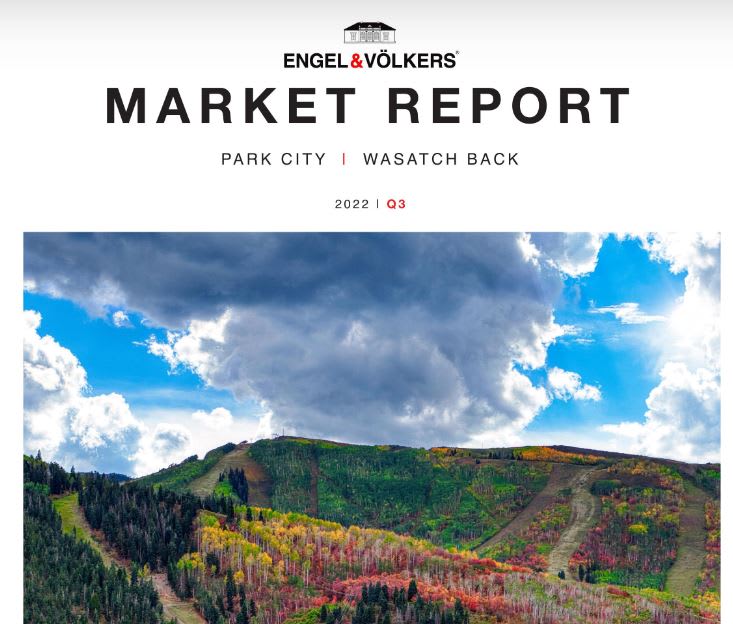 When reviewing the Q3 stats it is important to note that the
reports
we review come from a 12 month rolling average, and our
reports
show that a majority of the sales in Park City were done in Q1 and Q2 of 2022. The Park City
market
appears to be getting closer to the "normal" levels we experienced before Covid. The average days on
market
shows that buyers are able to take a bit more time to make a decision. The signed contracts are in line with a normal
market
, though we can't help but believe that much of this is influenced by the uncertainty in the economy, the war, inflation and interest rates. Add in the midterm elections and there is just a lot of uncertainty. Buyers make decisions when there is certainty. Sellers make decisions when there is certainty, like certainty in having to return to an office.
Overall, for Park City and Wasatch County SFH, condos and land, we see that the number of homes sold and volume is down compared to 2020 and 2021, but is in line with 2018/2019. However, average and median prices are up across all three categories. This is based on a 12 month rolling average. With such a drastically shifting
market
and new developments closing on a rolling basis both in Park City and Wasatch Country (near the new Mayflower), it is tough to put a finger on the pulse of the
market
without a bit more time passing, but all signs lead to a normalizing
market
, not the popping of a housing bubble. One thing to note in Q3 is land sales is 56% higher compared to Q3 2019. The rationale is that people might be taking money out of the stock
market
and putting it into an asset that doesn't require a lot of maintenance. Also, closings of lots at Marcella at Mayflower and other new developments closed in Q3.
We are seeing a churning in the land with buyers who intend to build, but with the increase in cost to build, many of those land owners are selling the lots to purchase finished homes.
Active inventory- There were 788 listings on 10/1/22 compared to 357 as of 10/1/21 and 1,131 as of 10/1/19. Experts suggest that with inventory still well below the average and buyers still coming in, Park City could see price levels leveling out, if not increasing.
Overall, all areas in the PCMLS saw a decrease in sales from this time last year except for areas like Silver Creek Village and in developments around the Mayflower that are starting to close.
Will homes get cheaper? One key factor to consider is the price to build. While the cost of goods may be going down, the cost of labor is increasing. While many developers are slowing down and evern stalling development, this could trigger a shortage of inventory coming on in the foreseeable future. Based on these two points, it is unlikely that any adjustment in overall pricing will be because of a surplus of inventory, which is what we experienced in the 2008 crash.