Park City, UT is a popular destination for real estate buyers, and the most common buyers of real estate in Park City can vary depending on various factors such as the type of property, location, and market trends.
According to How Money Walks, here are some stats for who's moving to Summit County, UT (which includes Park City and Deer Valley) and Wasatch County (on the east side of Deer Valley)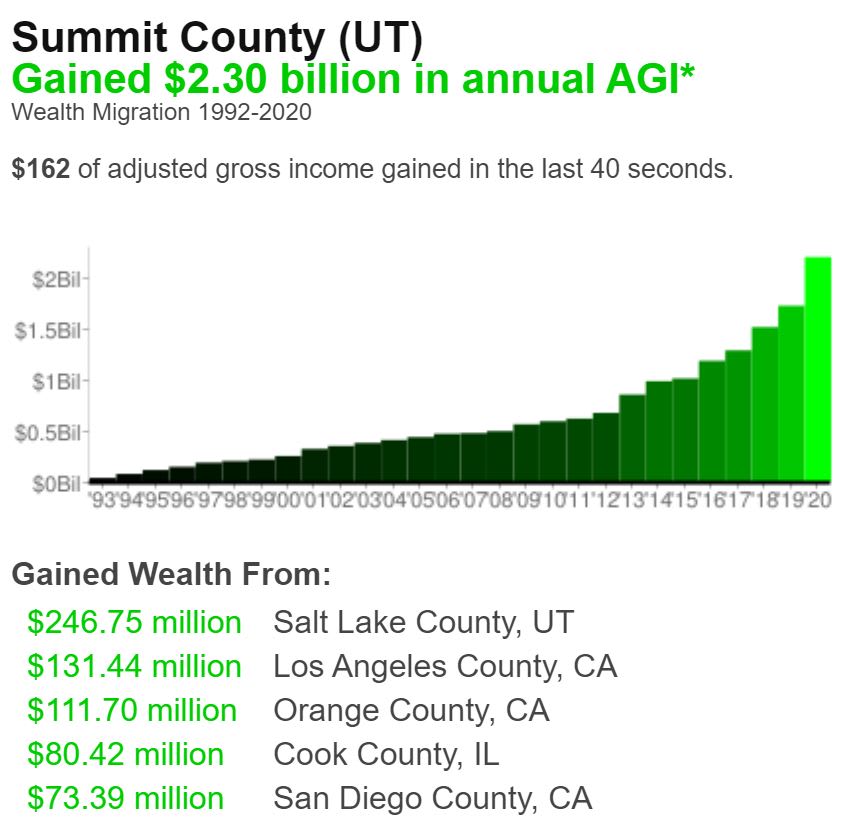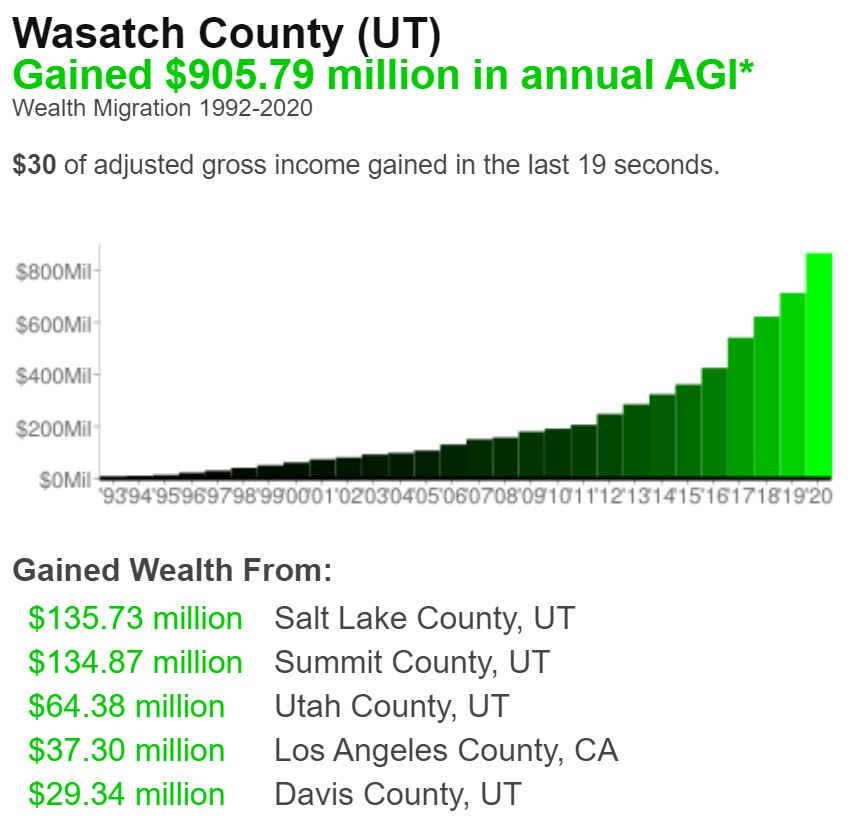 Here are some common buyer profiles
1. . Second Home Buyers: Park City is a popular destination for second-home buyers looking for a ski resort town that offers year-round outdoor activities. Many buyers are from out of state, including California, Texas, and New York.
2. Investors: Real estate investors are drawn to Park City's strong rental market, with high demand for short-term vacation rentals during peak seasons.
3. Retirees: Park City's scenic beauty, recreational opportunities, and active lifestyle make it a desirable destination for retirees.
4. Families: Many families with children are attracted to Park City for its excellent schools, community amenities, and safe neighborhoods.
5. Outdoor Enthusiasts: Park City is a hub for outdoor enthusiasts, including skiers, hikers, bikers, and more, and many buyers are drawn to the area for its proximity to world-class outdoor activities.
Please note that these profiles are not exhaustive, and there may be other common buyer profiles depending on the specific circumstances and real estate market trends in Park City. If you have questions about Park City, what it's like to love here, etc, please reach out!